High score, less time
OETStudy is an AI powered learning tool, while simultaneously providing a learning platform for those preparing for Duolingo English Test. By utilizing the benefits of AI and big data, the practice sessions are both goal-driven and enjoyable, requiring minimal effort.
AI Scorings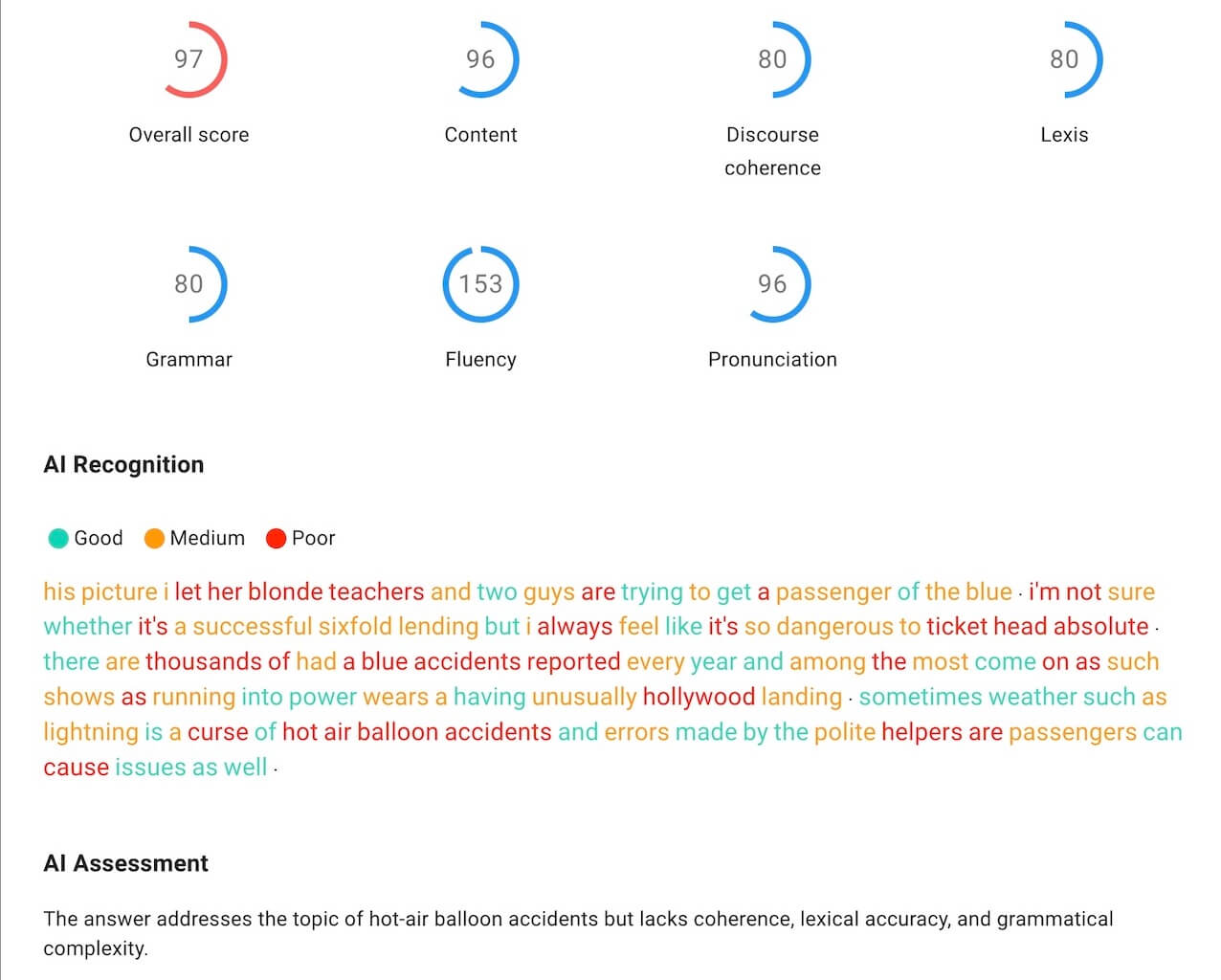 🗣️
Speaking Evaluation
By analyzing 7 scoring factors, and utilizing the capabilities of state-of-the-art content-aware NLP algorithms, we can offer precise phonetic-level speaking assessments based on millions of user practice data.
📝
Writing Evaluation
With the aid of sophisticated NLP algorithms and machine learning, we offer spell correction, content recommendations, grammar checks, and other tools to enhance your writing tasks. Furthermore, our algorithms conform closely to the DET official technical guidelines, allowing you to achieve higher scores as you practice on our platform.
Study Tools
🔤
Vocabulary Lists
By intelligently clustering words based on question types and your practice data, vocabulary is no longer an obstacle.
🔍
CEFR Checker
From AI to C2, using CEFR checker to assess language proficiency can effectively improve your vocabulary level.
📈
Practice Analysis
Recording and analyzing practice data can help you learn more efficiently and effectively.
📚
Study materials
Study materials provide essential resources and guidance for effective learning and knowledge acquisition.
OETStudy © 2023 All Rights Reserved